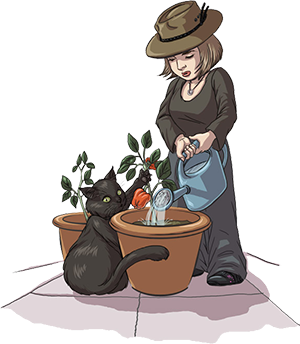 I am an artist/illustrator with over 15 years industry experience.
I specialise in illustration, sequential art and 3D character work taking on a variety of styles according to the job.
I also create a range of fun animal illustrations under the label Chilli Fox.
I live in a village outside of Southampton, England with my partner, Jerry Smith, and our black cat, Turbo.
My interests include drawing, hiking, gardening and fine foods.
Many thanks for visiting my website!